There's a few images, mostly from Ace Combat 5 promotional material, where the images are flanked by large black bars on the top and bottom with the "Namco" copyright.
Here's an example: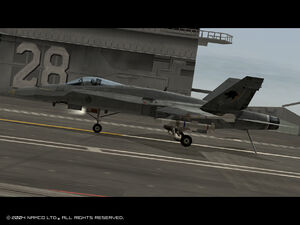 I propose that we upload these versions of those files, but then replace those with the black bars trimmed. That way, we still have the original files accessible on the wiki's history, and we can use the trimmed files for the articles.
Here's an example of the black bars trimmed: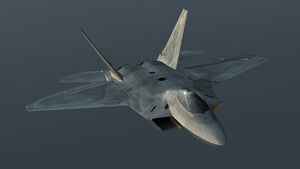 If you go to that file's upload history, you'll see the original version with the black bars.
Should we start trimming the black bars, or leave them alone?