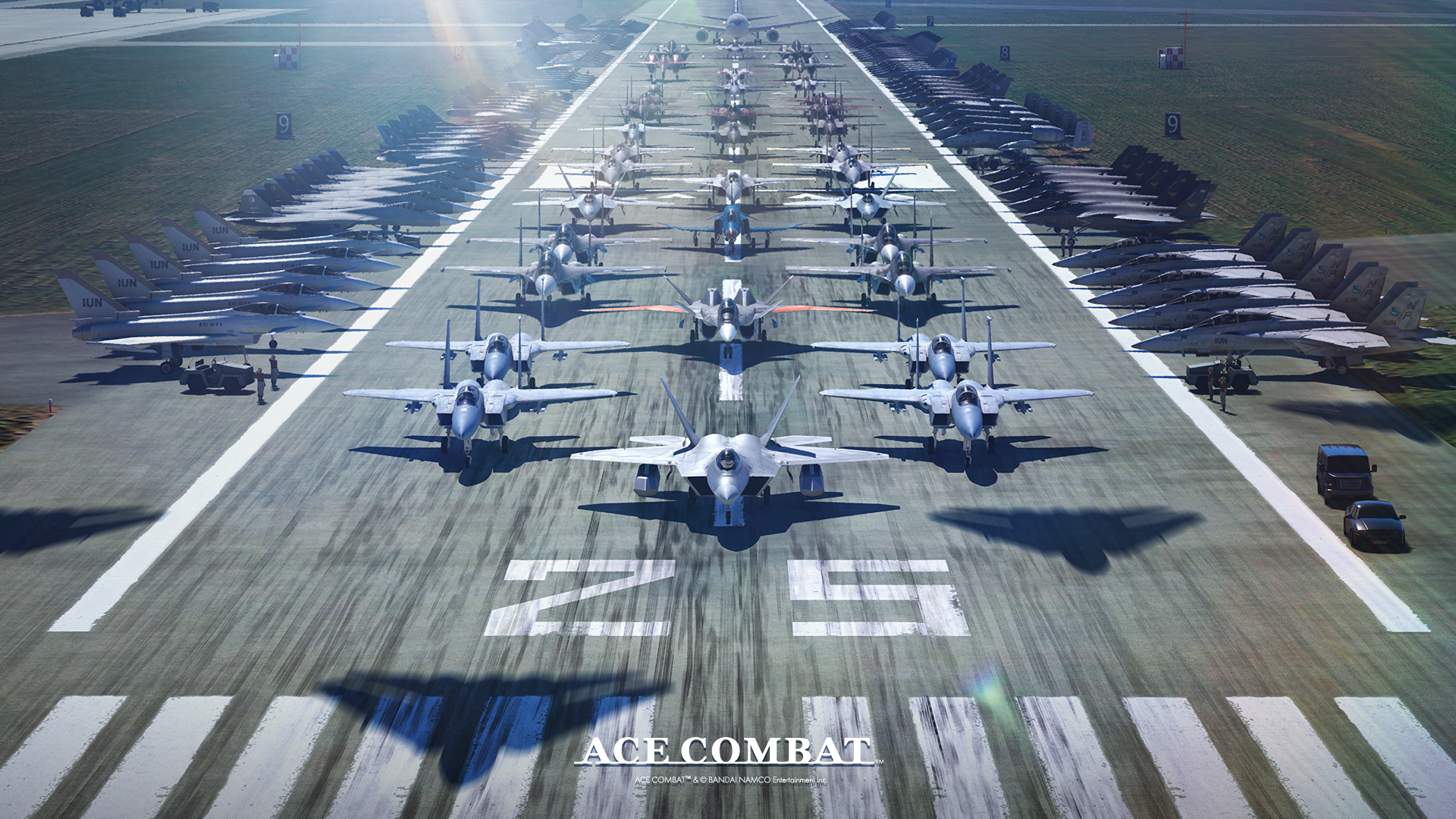 The Ace Combat franchise is officially 25 years old! As I'm sure is the case with many other people here, I started playing this series early in my life, and it feels like me and Ace Combat grew up together. 25 years of cool planes, over-the-top stories, dramatic characters and fantastic music. Here's hoping for 25 years more!
Now, the reason I'm making this post is because I'd like to discuss the above image, which is the commemorative photo Project Aces released for the anniversary, depicting an elephant walk consisting of aircraft and liveries from throughout the series, and what appears to be an AWACS bringing up the rear, watching over everyone as always.
Looking at the picture, we can see, firstly, several historic AC liveries not currently present in AC7, such as Cipher's livery, the sleek red Strigon camo, and the simple-yet-memorable simple blue of Mobius 1's F-4E Phantom II.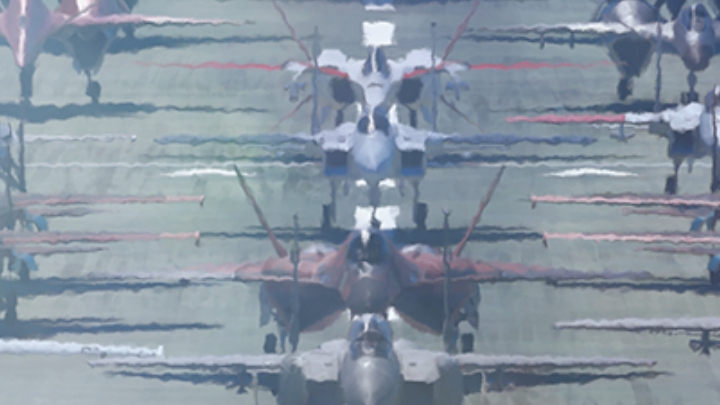 Taking a look in the rear, however, reveals something (or two things) that are very interesting. Namely, the Strigon-clad CFA-44 and what is clearly an XFA-27 some distance behind it. Looking behind that a ways, you can faintly make out what looks like an F-22A clad in the classic Phoenix red and purple flames from Air Combat. What's notable about the presence of the CFA and XFA is the fact that those two aircraft are not in AC7. Neither, by that same token, are the F-117 Nighthawk or ASF-X Shinden II, both of which are also present in this picture, on the sidelines of the runway. The Shinden being on the left, and the Nighthawk on the right, and both far to the rear.
It could be that those two aircraft are included in this picture because of its commemorative nature just to be thorough, but I believe that this pic is also meant to tease the CFA-44, XFA-27 and either the ASF-X or F-117 (possibly all four, who can say) as future DLC aircraft, since Kono himself confirmed that PA is going to make more DLC for AC7 at the brief back at the end of March.
I believe that there are two factors which back up this theory, which is also shared among many other of my fellow pilots: Firstly, I believe this method of teasing these aircraft fits right in with the 'hidden in plain sight' methodology that Kono seems to like. Some other notable examples of this are the 'Aces Even Challenge The True Sky' tagline attached to the golden seal series of anniversary images, in which Kono hid the phrase 'Ace Seven', attempting to tease AC7's production back in 2015, or the very brief appearance of ADFX-01 and ADF-01 blueprints in the first DLC trailer for AC7 back in early February of 2019, teasing those aircrafts' future addition to AC7 as well. Secondly, and much more simply, this entire image definitely appears to have been created with game assets from AC7 in Unreal Engine 4, and I think we're seeing either WIP models for these aircraft or maybe even finished models. It's possible they borrowed models from Infinity, but I don't believe that to be the case, since the Strigon CFA-44's canopy had a very purple tint to it in Infinity, and this CFA's cockpit does not look to have any tinting. I can't see enough detail in the XFA-27, ASF-X or F-117 models to make any kind of assessment about those. Of course, this is all complete speculation and I might be completely wrong, but those planes, and maybe even more liveries being included in 7 is definitely a fun and exciting thing to think about, especially in the middle of a dry spell in Ace Combat happenings, thanks to COVID-19. Kono mentioned that they had some special stuff lined up that they put on hold while the world coped with everything that's going on, which means stuff like this is how many of us are going to keep ourselves excited until the proverbial radar jamming clears up a little.
So, what are your thoughts on all this? Do you agree with me, or disagree? For what reasons?
Also, I'd like to note that I'm not the first person to posit any of these theories, this is just where I'm choosing to talk about it.
Stay safe and good hunting!