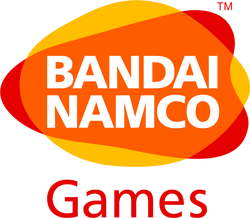 Bandai Namco Games Inc., typically officially stylized as BANDAI NAMCO Games Inc. (㈱バンダイナムコゲームス) and abbreviated as BNGI, is a video game developer and publisher based in Tokyo, Japan. BNGI is the product of a 2006 merger between Bandai and Namco, two separate video game developers (with the former also being a toy manufacturer). In the United States and Europe, video game publishing is handled by subsidiary companies named BANDAI NAMCO Games America Inc and BANDAI NAMCO Games Europe S.A.S, respectively.
Bandai Namco Games has been the publisher of the Ace Combat series starting with Ace Combat Zero: The Belkan War since it was the first Ace Combat game to release after the merger. Before the merger, the Ace Combat series was published by Namco alone. Outside of Japan, the games were listed as being published by Namco Bandai Games until 2014 when the company's name was changed to "Bandai Namco" across all of their subsidiaries.
Since Ace Combat 04: Shattered Skies, an internal development team within the company was accredited to the development of the Ace Combat series. The team was known as "The AC04 Project" for Ace Combat 04, and was then renamed to Project Aces for all of their subsequent games. Project Aces continues to handle development of the console games, while other development teams outside of BNGI (such as Access Games) have worked on other titles.
In addition to Ace Combat, Bandai Namco Games is also known for the Tales, Soul, Tekken, Ridge Racer, Pac-Man, Tamagotchi series and Taiko no Tatsujin series.
Gallery
Trivia
Bandai Namco's HQ appears as an Easter Egg in Ace Combat 6.
External Links