Roblox: DeepWoken - The Loop
Play Sound
All right, gentlemen, it's time to clean house!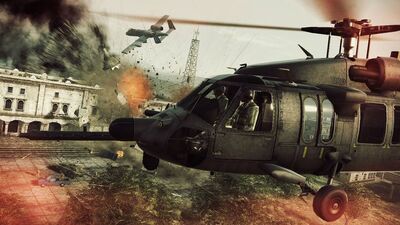 "This is Dagger 3, coordinates confirmed. Moving to attack."
― Dagger 3, "Shockwave"
Dagger 3 is the callsign of an A-10A Thunderbolt II pilot of the United States Air Force. He makes a minor appearance in Shockwave, the opening level of Ace Combat: Assault Horizon, where he destroys a bridge occupied by SRN soldiers. He later re-appears towards the end of the level, where the pilot bombs a large building where many rebels with rocket launchers are holed up. In the mission Hurricane, Dagger 3 is heard over the radio. He along with the rest of Dagger Squadron engage Markov and Illich only to be shot down. It is uncertain if this is the same person.
Trivia
In Hurricane, Dagger Squadron flies F-15Es instead.