The High-Capacity Air-to-Air Missile (HCAA) is a special air-to-air weapon. It first appeared in Ace Combat Infinity, and was later included in Ace Combat 7: Skies Unknown.
Overview
An HCAA missile takes the shape of a medium range air-to-air missile the aircraft is compatible with, with a blue tip. Like the other similar missiles, HCAA can only be fired in salvos of two.
The HCAA is unique in having a fast reload speed and higher ammo than other missile-type special weapons, with a slightly lower damage output to compensate. It maintains similar speed and homing to standard missiles.
The HCAA for most American and European aircraft is the AIM-120, while for Russian planes it is the R-77/AA-12 and for French aircraft it is the MBDA Mica.
Game Analysis
Ace Combat 7: Skies Unknown
"Fast-loading air-to-air missiles. Because numerous missiles can be loaded at once, they are effective when used alongside regular missiles."
― Hangar
Aircraft
Aircraft
Price (MRP)
Ammo
(base
amount)
Ammo
(Takeoff Weight
Augmentation (Sp. W)
Lv. 1)
Ammo
(Takeoff Weight
Augmentation (Sp. W)
Lv. 2)
F-15J
0
56
64
72
Rafale M
0
60
68
76
Typhoon
40,000
60
68
76
Su-34 Fullback
35,000
48
56
64
Gallery
Ace Combat Infinity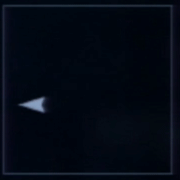 "An air-to-air missile with enhanced capacity and reload speed.
The high capacity and fast reload speed allow missiles to be continuously fired at a rapid rate.
An effective air-to-air weapon in situations requiring lots of ammo and quick responses, such as when fighting a large number of enemies."
― Hangar
Aircraft
Cst
A2A
A2G
HOM
DIS
DMG
REL
Price
Lv.1
10
F+
F
D+
E
F
S
0
Lv.2
24
E
F
D+
E+
F
S
22,200
Lv.3
32
E
F
D+
E+
F
S
86,400
Lv.4
58
E
F
D+
E+
F
S
339,000
Lv.5
84
E
F
C
E+
F
S
739,500
Total Credit Price from Lv.0 to Lv.5
1,187,100
Trivia
The characteristics of the HCAA is similar to the LGWM that was introduced in Ace Combat: Joint Assault: low power, high capacity, and fast reload speed.
References
Community content is available under
CC-BY-SA
unless otherwise noted.