The High-Power Air-to-Air Missile (HPAA) is a special air-to-air weapon. It first appeared in Ace Combat Infinity and was later featured in Ace Combat 7: Skies Unknown.
Overview
The HPAA deals nearly twice the damage a normal missile can do to an air target. Just like the SAAM and QAAM, the HPAA can only be fired in salvos of two. An HPAA missile takes the shape of a red version of QAAM the aircraft is compatible with. The brevity code for an HPAA launch is Fox Two, hinting that HPAA is an infrared homing air-to-air missile. HPAA for US aircraft is AIM-9X, R-73 for Russian aircraft, and Rb.98 IRIS-T for the Gripen. In Online Co-Op Missions, the HPAA is used by Titan Squadron's F-14Ds.
Game Analysis
Ace Combat 7: Skies Unknown
"High-power air-to-air missiles. While highly damaging, they have poor homing and reload capabilities, so require the pilot's utmost patience and skills."
― Hangar
Aircraft
Gallery
Ace Combat Infinity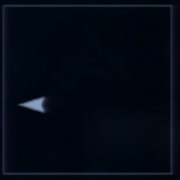 "An extremely powerful air-to-air missile.
Its homing capabilities are not especially high, but a single missile can cause major damage to a target."
― Hangar
Aircraft
Cst
A2A
A2G
HOM
DIS
DMG
REL
Price
Lv.1
12
E+
F
D+
E+
F
B
0
Lv.2
27
D
F
D+
E+
F
B
23,680
Lv.3
35
D
F
D+
E+
F
B
92,160
Lv.4
64
D+
F
D+
D
F
B
361,600
Lv.5
91
C
F
C
D
F
B+
788,800
Total Credit Price from Lv.0 to Lv.5
1,266,240
Trivia
The characteristics of the HPAA are similar to the HVWM that was introduced in Ace Combat: Joint Assault : High firepower, shorter range, and slow reload compared to other air-to-air missiles.