Featured Article
Talisman
is an ace pilot who played a key role in turning the tide of the Emmeria-Estovakia War. As flight lead of Garuda Team, he accomplished many things, including shooting down the P-1112 Aigaion, Estovakian ace Ilya Pasternak, most of Strigon Team, and destroying the Chandelier railgun. Following the war, Talisman became a national hero to the Emmerian people.
(read more...)
What is Ace Combat?
Ace Combat is a video game series, running for 24 years, where the player takes control of fictional pilots who are caught up in the winds of war. Typically, the story progresses in such a way that the player character becomes the most powerful of all of their allied forces, and is considered a legend by the end of the game.
Most gameplay in
Ace Combat
involves the direct control of aircraft, where players will attack or defend from enemy forces in the air, on the ground, and in the sea. The games are also well-known for their massive superweapon battles, which border on the line of fantasy involving massive chemical lasers or large anti-asteroid railguns.
How to Help
Want to help us out?
Anyone and everyone can edit Acepedia!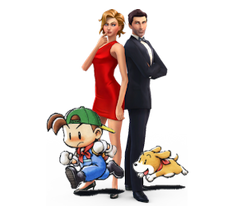 Community content is available under
CC-BY-SA
unless otherwise noted.