The Modified Stand-Off Dispenser (MSOD) is a bomb-type special weapon. It was introduced in Update 2.02 of Ace Combat Infinity and can only be used on Bomber aircraft. The MSOD has a higher damage output, longer range, wider blast radius, and greater accuracy than Stand-Off Dispenser, which making it one of the easiest to use air-to-ground special weapons.
Game Analysis
Ace Combat Infinity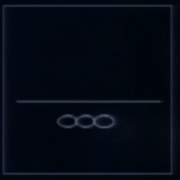 "An air-to-ground weapon for bombers featuring enhanced capabilities.
It launches projectiles toward the locked on target, and then dispenses a large number of small bombs above the target. This allows for bombing to be conducted across a wide area.
In addition to a long effective range, it also offers excellent precision for an area effect weapon, making it very easy to use."
― Hangar
Aircraft
Cst
A2A
A2G
HOM
DIS
DMG
REL
Price
Lv.1
15
F
D+
B+
B
D+
B
0
Lv.2
35
F
C
B+
B
C
B
712,250
Lv.3
48
F
C+
B+
B+
B
B
1,386,000
Lv.4
81
F
B
B+
B+
A
B
4,350,500
Lv.5
115
F
A
B+
A
S+
B+
9,490,250
Total Credit Price from Lv.0 to Lv.5
15,939,000
Gallery
References
Community content is available under
CC-BY-SA
unless otherwise noted.