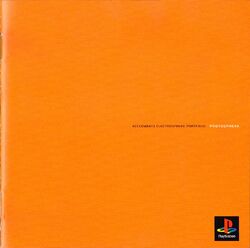 Photosphere is a 27-page promotional pamphlet for Ace Combat 3: Electrosphere. It was included in the Japanese copies of the game, and provided backstories to the characters and major players in the game, such as Neucom and General Resource. It also provided some information on the world in which Ace Combat 3 took place.
Unlike the game itself, Photosphere was officially translated and provided both English and Japanese text. This article hosts the full English text included in Photosphere.
Contents
References
Community content is available under
CC-BY-SA
unless otherwise noted.