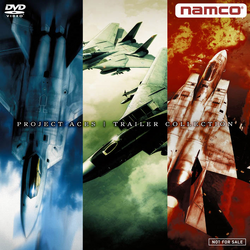 The Project Aces Trailer Collection was a DVD composed of 16 promotional videos for Ace Combat 04: Shattered Skies, Ace Combat 5: The Unsung War, and Ace Combat Zero: The Belkan War. It was distributed to Japanese audiences to help promote the release of Ace Combat Zero in 2006.
All 16 videos have been reuploaded to Acepedia's YouTube channel. They are also available below.
Interviews
Trailers
Ace Combat 04
Ace Combat 5
Ace Combat Zero
Community content is available under
CC-BY-SA
unless otherwise noted.