New Pokemon Games - The Loop
Play Sound
This article's title is a
conjecture
. There is no official name for the article's subject.
Any changes to the article's title should reflect consensus.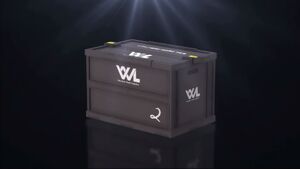 A random drop is an item reward given at the end of Online Co-Op Missions or Team Deathmatch in Ace Combat Infinity. Each player has a chance to receive special aircraft, emblems, skins, contracts, research reports, Stocked Fuel, Special Supply Tickets, and certain amounts of credits.
First Flight Bonus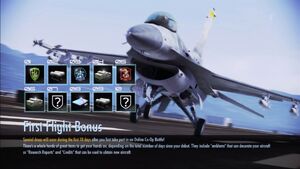 The First Flight Bonus is a special random drop that only occurs during the first 10 days of a player joining the game.
The first time a player enters the game and plays a match in Online Co-Op Missions, they will receive one of the rewards below. This counts as Day 1. A player will receive their Day 2 reward when they play at least one match at least 24 hours after receiving the Day 1 reward, and then receive the Day 3 reward after one match at least 24 hours after receiving the Day 2 reward, and so on. Among bonus credits and fuel, players can earn the Rapier, Javelin, Saber, and Quad Cross emblems and an Aircraft Research Report.
Each item can only be awarded once, on the day it is assigned to the player. None of these items will be given as a duplicate.
Javelin Emblem
1x Stocked Fuel
Rapier Emblem
Credits
Saber Emblem
Credits
3x Stocked Fuel (labeled as "?" in promotional material)
Aircraft Research Report
1x Stocked Fuel
Quad Cross Emblem (labeled as "?" in promotional material)
Limited-Time Drop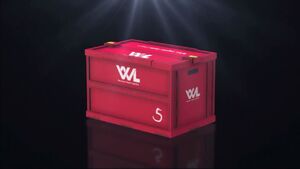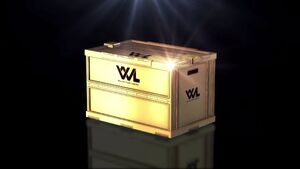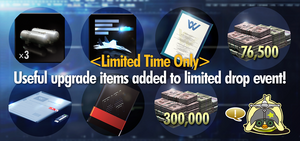 In addition to common drops, Infinity hosts a limited-time drop system. These are a second drop awarded alongside the first random drop, inside a special red container/gold container (whereas the first drop is a grey container). These award bonus credits, Stocked Fuel, various research reports, and contracts; while a special gold container replaced the special red container, containing limited-time items such as 3x Stocked Fuel, huge credits, skins, Special Supply Tickets, monthly special aircraft, or Collaboration Event emblems/special aircraft.
Since Update 2.00, players can recognize if they obtain a special aircraft drop by watching cutscene of a cloaked aircraft that parks in the hangar.
Listed below are all of the Limited-Time Drops that have been available (± 1 day due to timezone differences):
Permanent
Credits (varied amounts, usually a multiple of 600 or 1,200 being the most common, sometimes go up to 2,400, and on rare occasions it goes up to 5,000 or 10,000)
1x or 3x Stocked Fuel
1x Aircraft Research Report
1x Special Weapons Research Report
1x Parts Research Report
1x, 10x or 30x Special Supply Ticket
Event drop
76,500 or 300,000 Credits
1x Additional Plant Investment Contract
1x Elite Mercenary Contract
1x Nonstandard Upgrade Request Form
3x Aircraft Research Report
3x Special Weapons Research Report
3x Parts Research Report
5x Stocked Fuel
One-time drop
One-time drop includes special aircraft, skins, and emblems that dropped in one period of time only. Yet, they have a chance would be available again in the future events.
2014
2015
2016
Period
Item(s)
January 1 - February 1
ATD-0 -Happy New Year-
ASF-X Shinden II Event Skin #01
January 21 - February 1
MiG-29A -Dragon-
Emblem drops – THE IDOLM@STER CINDERELLA GIRLS STARLIGHT STAGE Part 3
January 27 - February 1
1,000,000 credits
2,000,000 credits
3,000,000 credits
February 1 - February 29
[Back Again!] THE IDOLM@STER Collaboration Event Part 3

F-5E Tiger II Event Skin #01

February 12 - February 15
[Back Again!] Valentine's Day emblem drops
February 19 - February 29
SKY KID -Blue Max 2-
SKY KID emblems
February 29 - April 1
Su-34 -Black Duck-
Tornado Event Skin #01
March 22 - April 1
F-15E Strike Eagle Event Skin #03
April / July / October
F-14D -Jolly Rogers-
F-35B -Taurus-
AV-8B -Aquarius-
B-1B -Razor-
R-101 -Neucom-
April 20 - May 1
every 20 - 1 afterward
1,000,000 credits
2,000,000 credits
3,000,000 credits
May / August / November
F-15J -Tiger-
Rafale M -Vent d'Ange-
FB-22 -Aries-
ADF-01 -Osea-
SKY KID -Blue Max #2-
June / September / December
F-15C -Pixy-
Su-34 -Black Duck-
A-10A -Distant Thunder-
CFA-44 -Strigon Leader-
ASF-X -Nagase-
2017
2018