Roblox: DeepWoken - The Loop
Play Sound
All right, gentlemen, it's time to clean house!
This article or section needs additional citations for
verification
.
Please help improve this article by adding citations to reliable sources.
Unsourced material may be challenged and removed.
"Per Ardua ad Astra (Through Adversity to the Stars)"
― Motto
The Royal Air Force (RAF) is the air arm of the military forces of the United Kingdom. Formed on April 1, 1918, it is the oldest air force still in operation in the world. The RAF is one of the most capable and technologically sophisticated air forces in the world, surpassed only by the United States Air Force, it operates around 1004 aircraft, making it the largest air force in Europe and the second largest in NATO (after the USAF).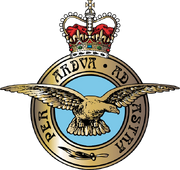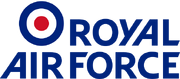 History
Assault Horizon Universe
A squadron of RAF Typhoons was deployed to Dubai in support of the 108th Task Force in order to stop Blatnoi from deploying a Trinity warhead.[1]
Aircraft
Gallery
References