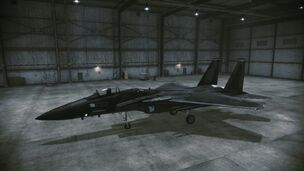 About Me
I am Icaro Sevchenko, but you can call me a Ghost if you want or Sev. I played Ace Combat my entire childhood, from AC22 to AC7. I hope I can help with anything here.
History
Young pilot, had his first battles on the Belkan War. He was part of various important battles located in B7R, Avalon Dam and also the release of directus. In 2005 had a large stake in Continental War, such as battles, the domination of Farbanti, he and his squadron took part in Operation Bunker Shot and the dogfights in Comona Islands. In 2010 he and his squadron disappeared once the Osea invaded Yuktobania. Today he flies alone in the skies of Wellow just hoping one day to return to battle.
Community content is available under
CC-BY-SA
unless otherwise noted.