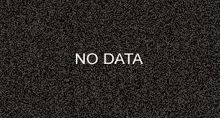 Hello everyone! Olá a todos! (versão em português abaixo)
My name is AceCombat Fan, but you can use ACF if you want. The name comes from my Youtube channel, it was named ForcaAereaBelka in the beginning but I ended up changing it. Apart from Youtube, I'm in Facebook too, I've got my own page about updates, news, wallpapers and etc. I'm also one of the admins of Ace Combat Brasil using the codename #Nosferatu.
I own or have played Ace Combat 1, 2, 3, 4, 5, Zero, 6, Advance, X, X2, Assault Horizon and Infinity. The Ace Combat series is one of the best works I've seen in my whole life, I want to dedicate my time so others can it enjoy more and better!
Projects
Since I created my Youtube account begun with my projects, mainly with the intention of popularizing Ace Combat and create a database of videos. As examples of projects I have:
Uploading the soundtracks of all Ace Combat games
Translating Ace Combat to Portuguese
A playthrough of Ace Combat in English and Japanese as well as Spanish and French or other languages whenever possible
Finding and analyzing Easter Eggs
Personal life
I'm Brazilian but I live in Canada now, I arrived here up north when I was 16 and my objective is to be a pilot. If possible a fighter pilot in the RCAF.
I'm also learning Japanese, and Ace Combat was one of the main reasons why.
Feel free to contact me!
Sobre mim, relacionado com AC
Meu nome é AceCombat Fan, ou ACF se você quiser abreviar. Esse nome vem do meu canal do Youtube, no começo era chamado ForcaAereaBelka mas acabei mudando. Além do Youtube, estou no Facebook também, tenho minha própria página com notícias, wallpapers e etc. Também sou um dos admins da Ace Combat Brasil usando o codinome #Nosferatu.
Tenho ou já joguei Ace Combat 1 2, 3, 4, 5, Zero, 6, Advance, X, X2, Assault Horizon e Infinity. A série Ace Combat é uma das melhores obras que eu já vi em minha vida, quero dedicar meu tempo para que outras pessoas possam aproveita-la mais e melhor!
Projetos
Desde que criei minha conta no Youtube eu comecei meus projetos, no geral eu tenho o intuito de popularizar Ace Combat e criar um local onde vídeos sobre o jogo possam ser facilmente acessados. Como exemplos de projetos eu tenho:
O envio da trilha sonora dos jogos
A tradução para português
O envio de uma playthrough em inglês, japonês, espanhol, francês ou qualquer outra língua sempre que possível
Achar e analizar Easter Eggs
Vida pessoal
Sou brasileiro mas estou morando no Canadá, cheguei aqui em cima quando tinha 16 e meu objetivo é ser piloto. Se possível, ser piloto de caça na RCAF.
Além disso, estou estudando japonês, e Ace Combat foi uma das razões.
Sinta-se a vontade para me contactar!
Community content is available under
CC-BY-SA
unless otherwise noted.