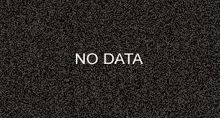 About me Addicted Ace Combat player, I have a youtube channel only with videos about Ace Combat (http://www.youtube.com/user/ForcaAereaBelka), I'm also the only person that translated an Ace Combat game to Portuguese, I have my blog dedicated to aviation/history/Ace Combat (http://www.fabelka.blogspot.com - in Portuguese).
Some of my projects:
Ace Combat Assault Horizon theme to PS3 = http://www.youtube.com/watch?v=0T3_JgkMwrs
(Jim DeFelice and Kazutoki Kono liked the theme :D )
Upload Ace Combat's soundtracks and commercial (in my youtube channel).
PSN ID: DEREK-ARAPIRACA
XBOX GAMERTAG: Belkan Knight
Community content is available under
CC-BY-SA
unless otherwise noted.