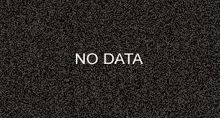 About me
Hello, <Insert your name here>, I am Antares 01 of the Antares Squadron. Pleased to meet you. What you are reading now is my userpage, the place where I will put miscellaneous information about myself.
Favorite Ace Combat Games
I only have three games, sadly. Ace Combat: Assault Horizon, Joint Assault, and X, Skies of Deception. My favorite of the three is Joint Assault, though. Mostly because of the comprehensive gameplay and large selection of aircraft. Plus, it's portable. :D
Favorite Aircraft
Fenrir, a classic. X-02 Wyvern, a really good jet. FALKEN, I'MA FIRIN' MAH LAZAH F/A-18E/F Super Hornet F-35 Lightning II F-22/F/B-22 Su-47/37/27/37 MiG 35/31/29/21
Community content is available under
CC-BY-SA
unless otherwise noted.