Stand-Off Dispenser(SOD)是一種空對地特殊武器。該武器在《Ace Combat 04: Shattered Skies》首度出現,在其後的作品中多次出現。
空戰奇兵7 未知天際
[
]
『會飛翔至鎖定目標上空,並投下眾多子炸彈的滑翔導引炸彈。有著長射程距離,由於會在飛過目標上空同時連續投下子炸彈,轟炸範圍為帶狀。須注意攻擊目標的方向。』
― Hangar說明
可使用機體
Ace Combat Infinity
[
]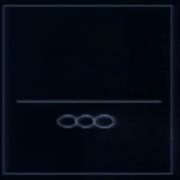 『An air-to-ground weapon that launches explosive projectiles.
The projectiles launch towards the locked on target, and then dispenses a large number of small bombs above the target, across a wide area.
In addition to a long effective range, it also offers excellent precision for wide area attacks making it very easy to use.』
― Hangar
Aircraft
Cst
A2A
A2G
HOM
DIS
DMG
REL
價格
Lv.1
12
F
D
B+
D+
E+
B
0
Lv.2
27
F
D+
B+
C
D
B
23,680
Lv.3
35
F
C+
B+
C
D+
B
92,160
Lv.4
64
F
B
B+
C
D+
B
361,600
Lv.5
91
F
B+
B+
C+
C
B+
788,800
總升級價錢
1,266,240
Ace Combat: Assault Horizon Legacy
[
]

『Numerous bomblets are dispersed from a guided dispenser that flies over a locked-on target. Effective against targets along a straight line』
― Hangar
Statistics

Gallery
Ace Combat: Assault Horizon
[
]
The weapon was referred to as Bomblet Dispenser Missile (BDM) in this game.
Aircraft
Gallery
Ace Combat: Joint Assault
[
]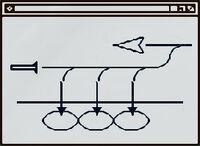 『Numerous bomblets are dispersed from a guided dispenser that flies over a locked-on target. Effective against targets along a straight line.』
― Hangar
Cost
The SOD costs 50 credits per use.
Aircraft
Gallery
Ace Combat X: Skies of Deception
[
]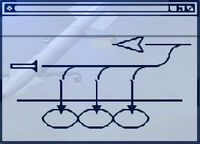 『Numerous bomblets are dispersed from a guided dispenser that flies over a locked-on target. Effective against targets along a straight line.』
― Hangar
Aircraft
Ace Combat 6: Fires of Liberation
[
]
『The SOD is capable of adjusting its flight while releasing numerous bomblets along its trajectory. Its high degree of accuracy makes it one of the easiest wide-blast radius type bombs to use. GPS and other navigational equipment allow the SOD to automatically home in on a ground target.』
― Hangar
Aircraft
Gallery
Ace Combat Zero: The Belkan War
[
]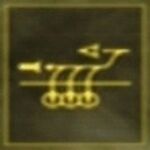 『Numerous bomblets are dispersed from a guided dispenser that flies over a locked-on target. Effective against targets along a straight line.』
― Hangar
Aircraft
Gallery
Ace Combat 5: The Unsung War
[
]
『Numerous bomblets are dispersed from a guided dispenser that flies over a locked-on target. Effective against targets along a straight line.』
― Hangar
Aircraft